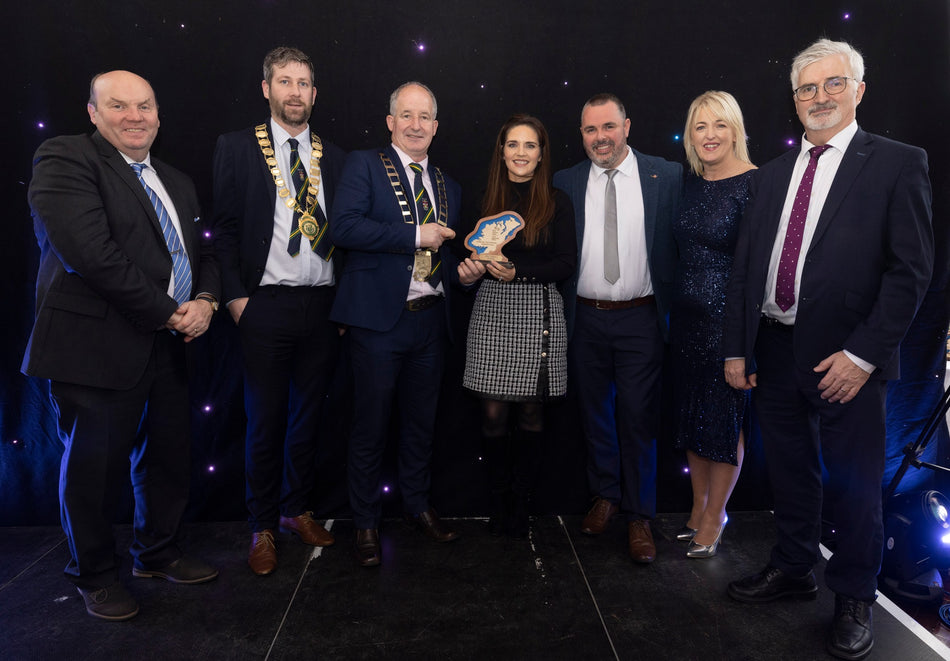 Donegal Enterprise Green Award 2022
Donegal Bees are delighted to have won the Donegal Enterprise Green Award 2022. The Green Award is in recognition of sustainability intelligence, leadership and innovation in best green practice in Donegal, awarded by Local Enterprise Office.
Donegal Town has been chosen as one of six towns nationwide to take part in a Green Hub initiative, in partnership with Donegal County Council and My Waste. As part of this initiative, the Donegal ETB is facilitating a new course – Environmental Sustainability in the Workplace, and Donegal Bees are delighted to be completing this course in order to improve our general knowledge and understanding of environmental sustainability in the workplace.
Donegal Bees are always working hard to ensure we're doing the best we can in terms of sustainability and being eco-friendly; by completing this course we hope to introduce further additional sustainable practices within Donegal Bees, by promoting biodiversity, reducing our carbon footprint, recycling, advanced waste segregation, and reducing our energy consumption as a business.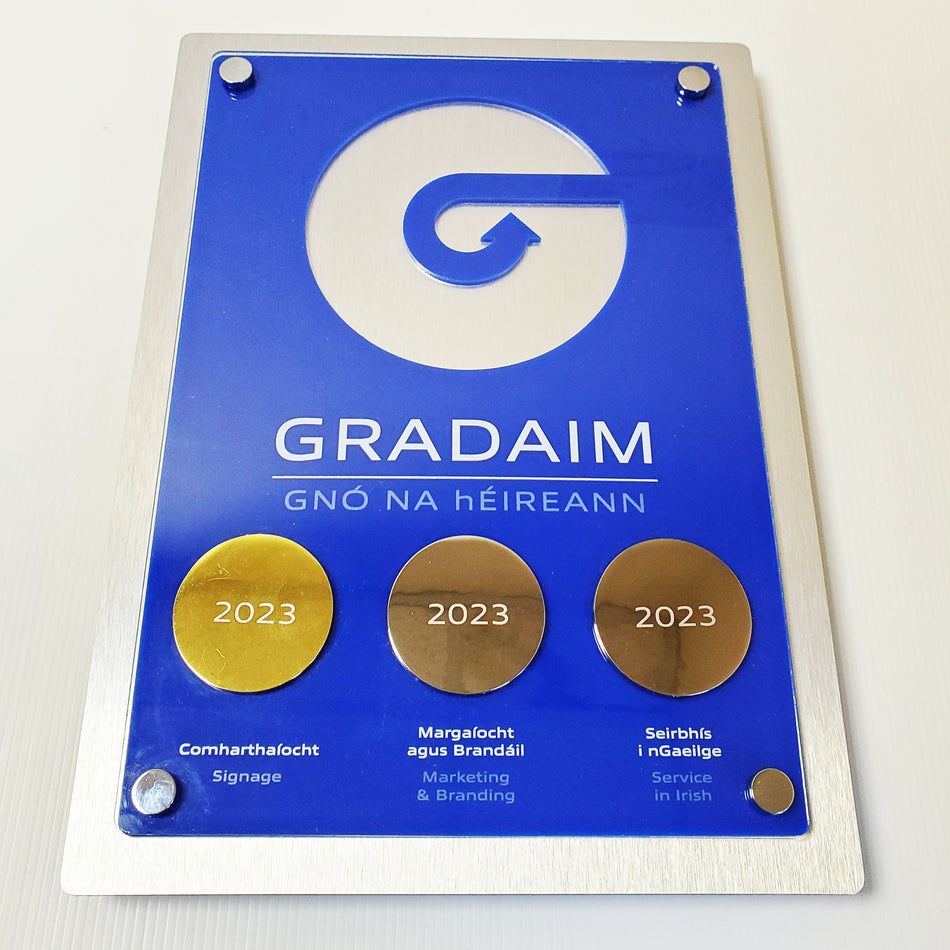 Gradaim Award Gnó na hÉireann
We won a Gradaim from Glór na nGael. It is a recognition scheme for businesses and companies that are promoting the Irish language through their work and service to the public, through marketing, branding and signage.

We are based in Glencolumcille, in the heart of the Gaeltacht, and as such we like to help promote the Irish language. If you'd like to speak cúpla focal ar an fon one of our friendly staff will be happy to assist!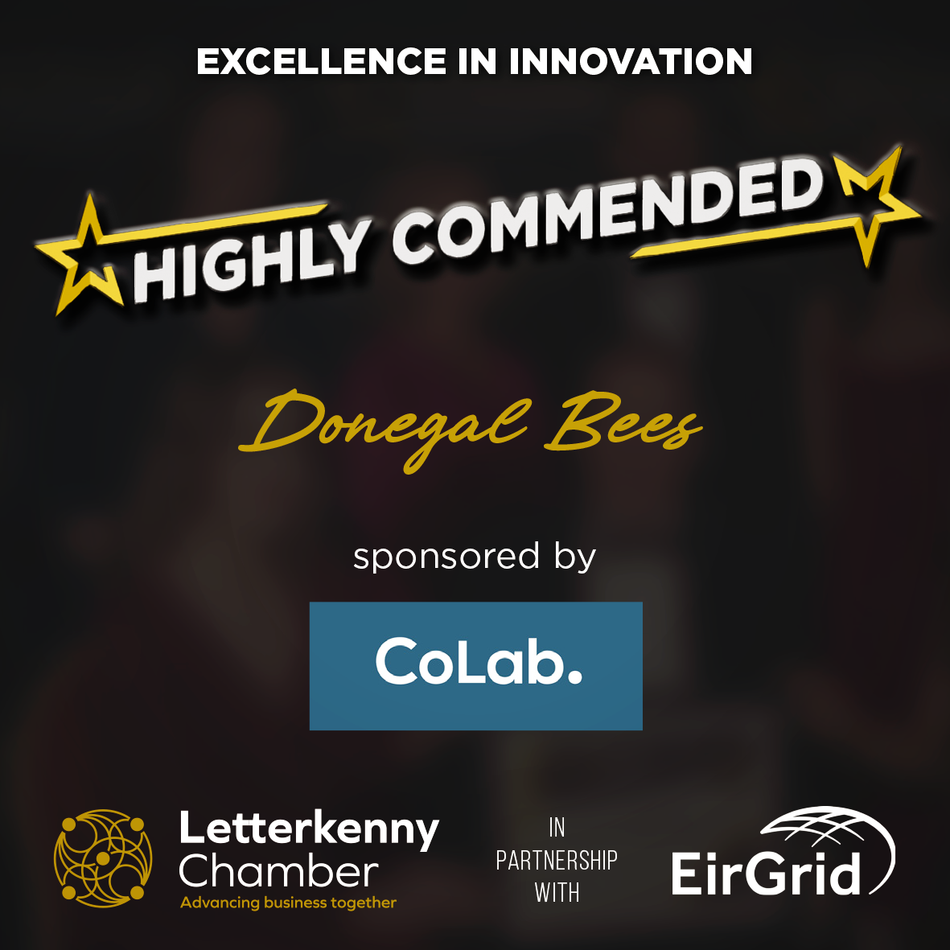 Your headline
Your headline
OPENING HOURS
Monday – Friday 9am-5pm | Saturday Opening hours vary, please phone ahead at least a day in
advance | Sunday CLOSED
* Closed for Christmas 2022 from 23rd of December to the 5th of January 2023
If you're visiting the premises, please call us in advance so we can make arrangements for someone to meet you. We attend a lot of conferences and shows throughout the year and might not be available - we don't want you to be disappointed when you arrive!
If you'd like to discuss your beekeeping needs, phone us on: +353 (0) 74 97 10140 (IE) or +44 (0) 20 3582 3502 (UK)
If you can't seem to find the product you need on our website be sure to get in contact with us, and we'll do our best to source the product that you need.
We hope you have a successful future of beekeeping!